In the first weeks of school, teach your students the Classroom Rules.
Rule 1:  Follow directions quickly.
Rule 2:  Raise your hand for permission to speak.
Rule 3: Raise your hand for permission to leave your seat
Rule 4: Make smart choices: Kindness, Leadership, Courage, Invincible Grit, Creativity
Rule 5:  Keep your dear teacher happy!
The Diamond Rule:  Keep your eyes on the target, please!
Check out the Character Education page for more info on Rule 4!
Coming Soon: Rules Posters for you to download!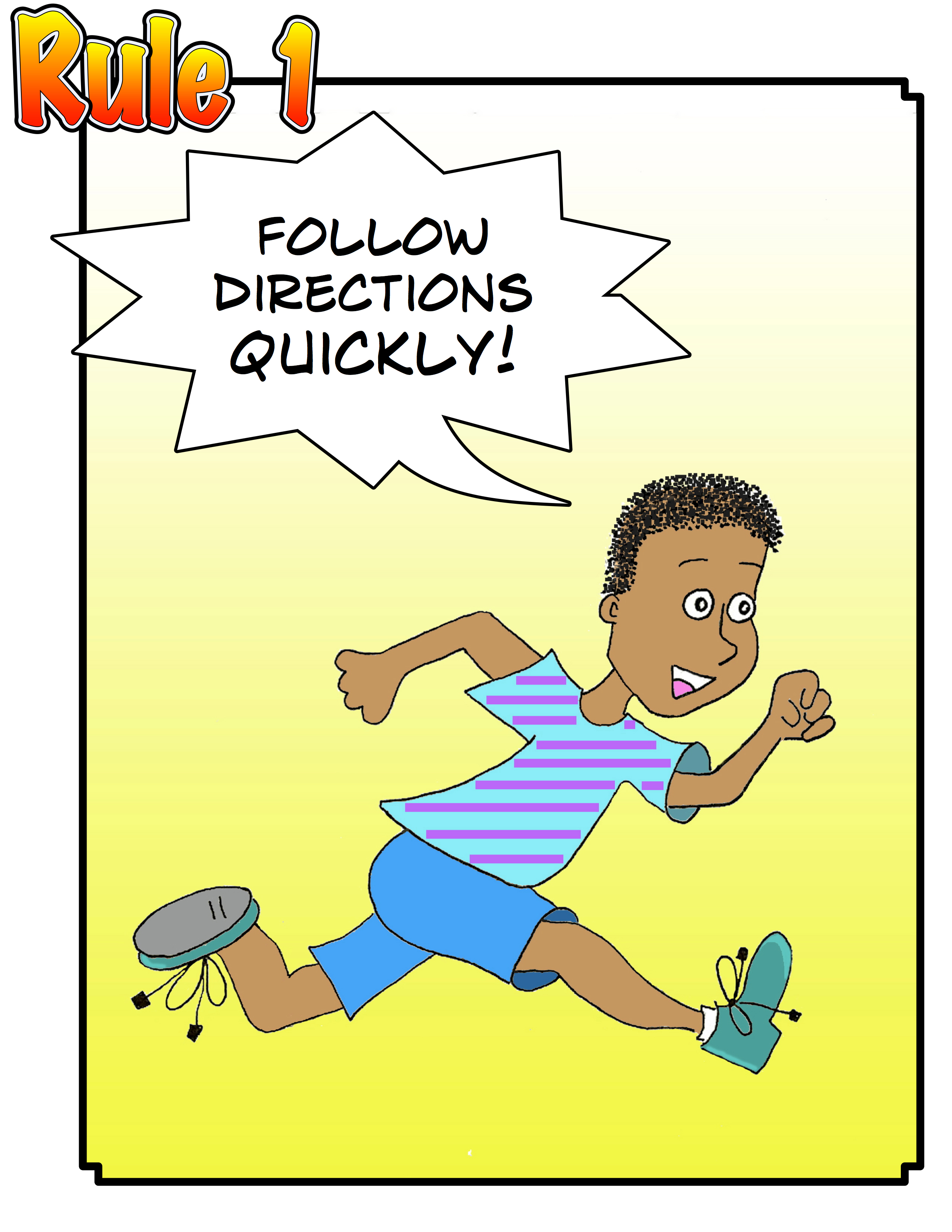 Click HERE to view a demonstration of the rule gestures by Heidi Martin, Wisconsin teacher and WBT staff member.
Rehearse the classroom rules, with gestures, several times a day. The more entertaining you make review, the more your students will delight in following the rules.
For an extended description of how to use our Classroom Rules to powerfully improve classroom management, see Whole Brain Teaching's 122 Amazing Games.