Social Skills: Virtue Calendar
Simple strategies to embed Social/Emotional Learning into every lesson, everyday.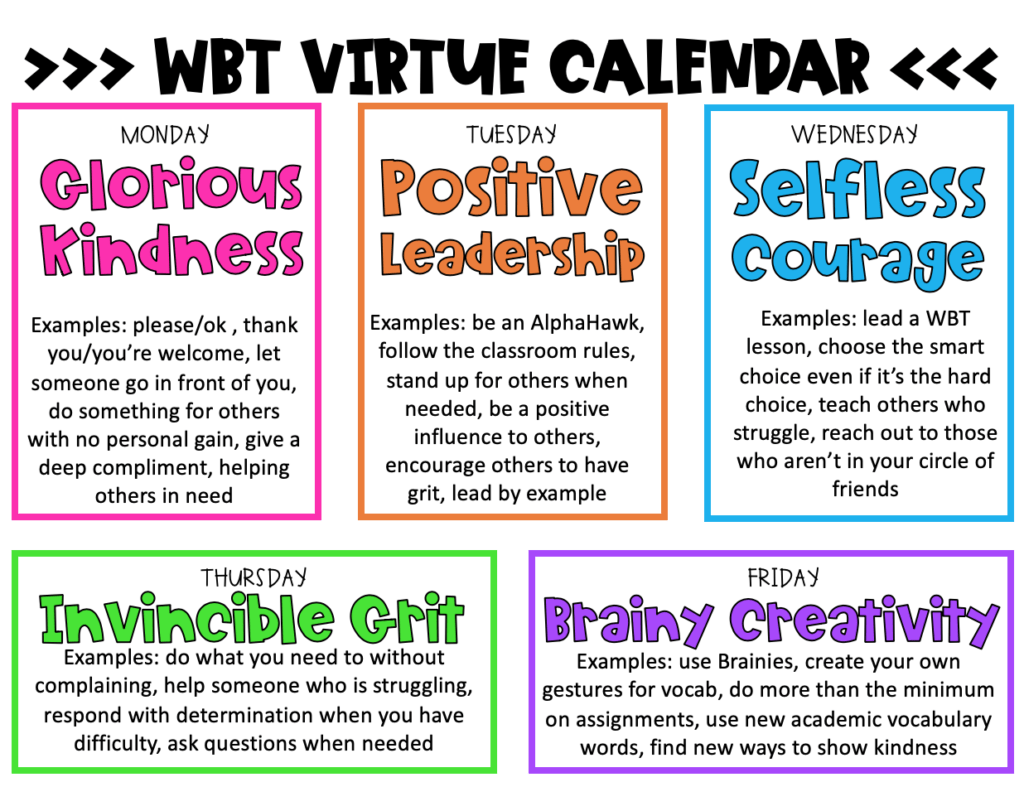 Each day, discuss the daily virtue with your students. Talk about ways you can exemplify that virtue. Reward improvement in that virtue with a star on their Super Improver Card. Include the daily virtue in math story problems, writing prompts, and when analyzing characters in a story. Help students to identify these virtues in concrete specific ways - not just during a 20 minute character lesson once a week, but everyday, in every lesson. Learn more in our Character Ed program download.
Get your own copy of the Virtue Calendar here.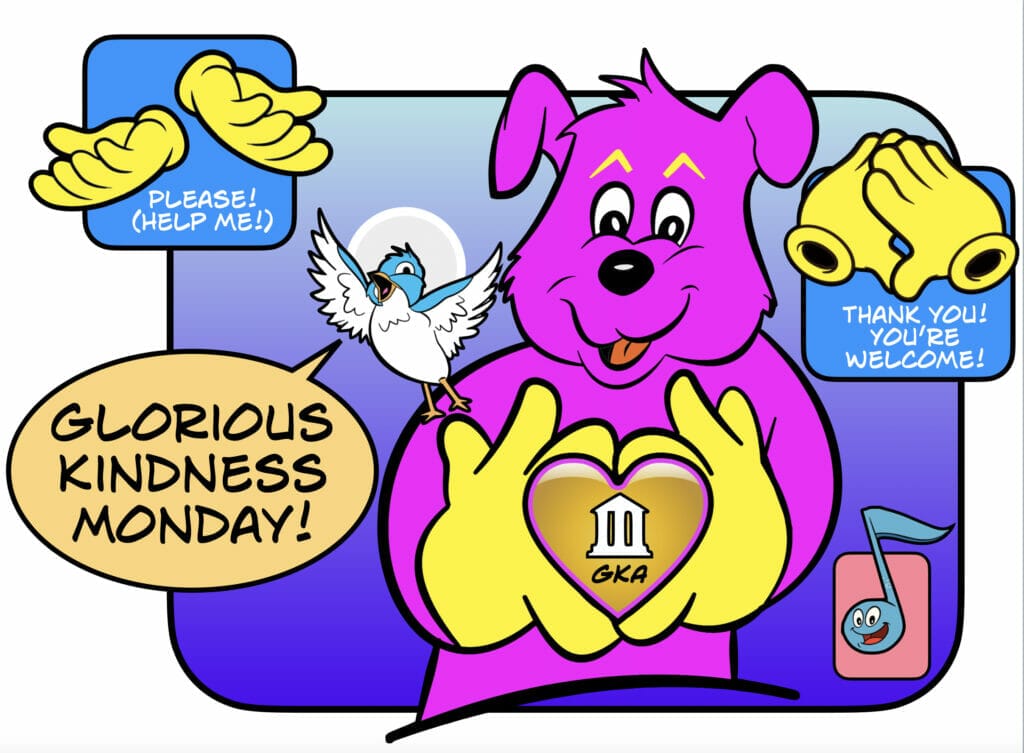 Positive Leadership Tuesday
Selfless Courage Wednesday