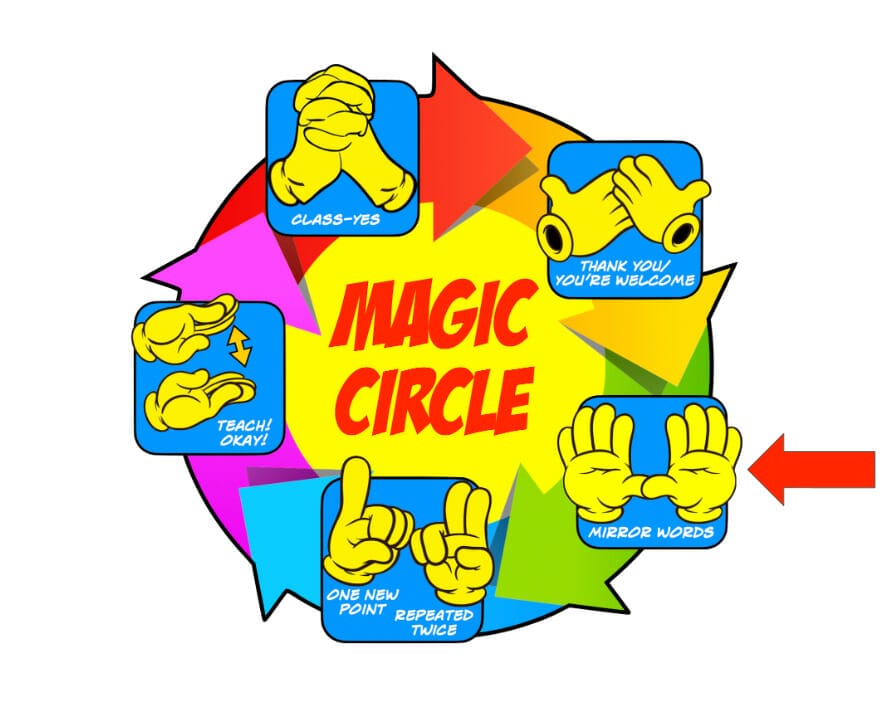 Direct Instruction receives a powerful visual and motor cortex amplification with the Brain Engager, Mirror Words.
You say, "Mirror Words!" and quickly lift your hands. Students respond, "Mirror Words!" and quickly lift their hands. Then, your kids repeat your words and mimic your gestures as you present a lesson. Use Mirror Words as you present a lesson chunk during the next part of the Magic Circle.
Once your students are ready, increase the funtricity by adding variety: use voices, change your pitch, use whispers.  The more variety, the more fun! When you're ready, increase critical thinking with variations of the Brain Engager by using the Upgrades at the bottom of the page. Magic Mirrors is a favorite! After you've finished presenting your one-minute lesson, place your hands out palms down and say, "Mirrors off". Your students mimic your gesture and repeat, "Mirrors off".
To understand how to break this strategy down into Microsteps for lower elementary, take a look at our Co-Founder Andrea Schindler's  explanation below. Learn how to PowerUp your Brain Engagers, here.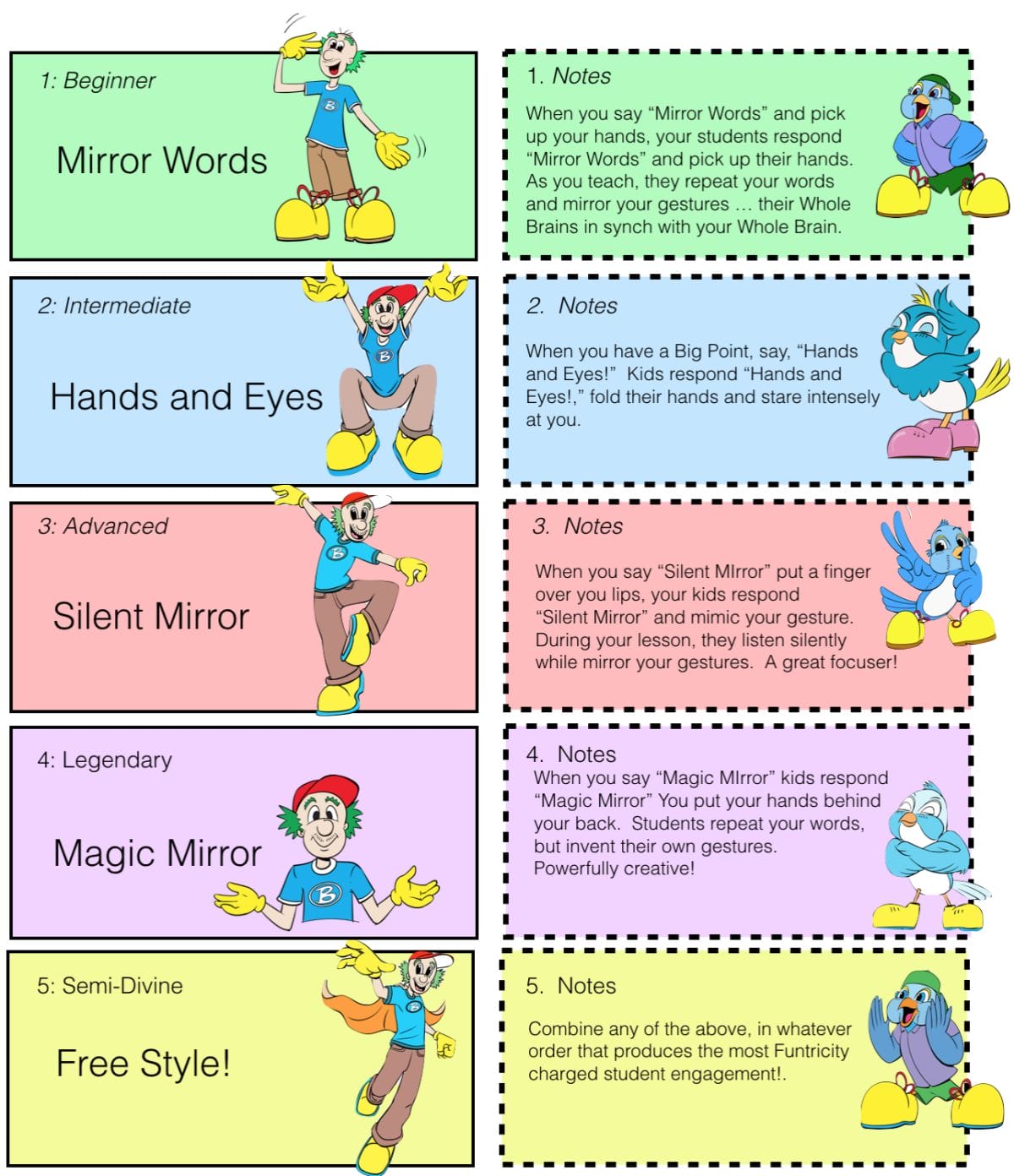 10 Mirror Variations
Giant Mirror Words! (Your kids respond, "Giant Mirror Words" and imitate your gestures. The same pattern is used in the rest of the variations.)
Tiny Mirror Words!
Rabbit Fast Mirror Words!
Turtle Slow Mirror Words!
Mirror The Words Right Now!
Mirror Wacky Words!
Right Hand Mirror Words!
Left Hand Mirror Words!
Calm and Quiet Mirror Words
Arms Way Out Wide Mirror Words!